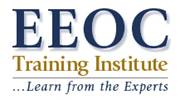 Agency:
U.S. Equal Employment Opportunity Commission (EEOC): The EEOC works to make a difference in the lives of those we serve. From briefcases to lunch-boxes, hardhats to hand-helds, we are a nation of workers facing opportunities unlike any other. By promoting equality of opportunity and enforcing laws, prohibiting employment discrimination our efforts can help businesses work to make a strong and prosperous nation secured through a fair and inclusive workplace.
Brief Bio:
Joe Bontke is the outreach manager and ombudsman for the Houston District office of U.S. Equal Employment Opportunity Commission. Joe has been in the field of Human Resources & Civil Rights for the past 27 years and has experience in employment law and adult education. With a Bachelor's in Philosophy and a Masters in Education, he has been a Human Resources Director, a Training Coordinator for the American Disabilities Act (ADA) Technical Assistance Center for Federal Region VI, was appointed as Assistant Professor at Baylor College of Medicine and recently has been named Chair of the Governors' Committee for People with Disabilities by Governor Rick Perry. Using his entertaining style, Joe has educated groups throughout the country and most recently, his work at the EEOC has enabled him to empower employers and employees with the understanding they need to work effectively at their jobs. Joe's philosophy of education is - that 90% is knowing where to find the information ... when you need it.

Trainings Provided:
How to investigate a sexual harassment complaint
Employers should establish internal procedures for dealing with sexual harassment complaints or grievances to encourage in-house resolution. This training session will give you the tools you need to do it right.
EEOC #1 Charges are Retaliation Claims
Retaliation has become the most frequently asserted claim with EEOC charges. In 2009, 36% of all charges filed with EEOC included a claim of retaliation. This number represents approximately a 70% increase in retaliation claims over the last decade. This session will address what you can do to prevent your HR department for joining our list.
Can I Google applicants? & other concerns for the HR Manager
the risk of social media in the employment world is a relatively new fad and form of communication. With the popularity of social sites like Facebook and Linkedin, employers can gain access to all sorts of information that would normally be "off limits" during an interview. Could this be creating a legal problem for employers? In this lively session EEOC's Joe Bontke will spell out the risks and offer some remedy for the new risk of social network "investigating" when an applicant has some "google issues".
Hiring and Firing in 2011 -'Cuz Management 101 is Not Enough!! hiring and recruiting practices geared to business success and avoidance of an EEOC charge/litigation. Plus tips on how to successfully effectuate a termination, including info on delivering the decision, documentation, and the aftermath.
Crossing "The Line" - When bullying becomes harassment in the workplace.
Employment law does not prohibit simple teasing or offhand comments; however, in order to prevent claims of national origin discrimination, employers need to train staff to avoid ethnic jokes, apply discipline consistently, regardless of national origin, and apply the same standards of hiring, promotion, and performance evaluation to everyone.
Supervising and working with generational differences. This lively session will look at emerging challenges of values differences among the generations. Don't let situations escalate to critical and costly workplace disputes and the difference between understanding and accepting the new normal.
Harassment Issues: It's Not Only Sexual Harassment That You Have to Worry About
the "do's and don'ts" in preventing and correcting workplace harassments complaints. Hear about the most common mistakes even well-intentioned employers make that present liability. Bring your questions.
Workers Comp, ADAAA and FMLA. What's the Difference and Why Does It Matter to Me?
A discussion of the injured worker, the Family and Medical Leave Act and the Americans with Disabilities Act, including how an employer can navigate these laws to meet statutory requirements and balance the needs of all affected.
What's New in EEOC a succinct process overview of ADAAA, GINA, Lilly Ledbetter Fair Pay Act and the new Fact Finding Conferences that might be coming to your office and we ready to take your questions, suggestions, and complaints. No holds barred!
The 411 on Youth @ Work hiring and recruiting practices geared to business success and avoidance of an EEOC charge/litigation. Plus tips on how to successfully effectuate a termination, including info on delivering the decision, documentation, and the aftermath
Dispelling the Myth of Mediation When you're asked to consider mediation as a respondent to a charge of discrimination your reaction might not be the happiest. Then again you might be surprised. Find out how mediation gives the parties the opportunity to discuss issues raised in a charge, clear up misunderstandings, determine the underlying interests or concerns, find areas of agreement and, ultimately, to incorporate those areas of agreements into resolutions. Sounds too good to be true? It isn't.
I got a letter for the EEOC and it's not an invitation to a seminar ... now what do I do?
When you do get a letter it is important to keep breathing ... we lose more HR professionals that way. Remember just because you receive a letter from us only means we have one side of the story and now we want you to give us the other side of the story. This session will take you through the process and show the best way to respond to a charge. Bring your questions, concerns and criticism and get answers.
What a nice outfit! ... or can I say that at work Don't get your Honey where you get your money? Sexual harassment in the workplace is a topic that will not go away. This train the trainer session will give you the tools to take back to your office or client and pro-actively heighten the awareness of what is and is not harassment, hostel environment and quid pro quo.
Faith @ Work & can it be a cause for the HR department to meditate about a solution.
Accommodating employee's religious beliefs, whether they are strict and full of rituals or atheistic, is a basic precept of the respectful workplace. An in-house policy adopted for all your employees offers guidelines that you may want to consider.
"Do you have any documentation on this employee"? asked the HR Manager with a sly smirk
Why is written documentation so important? When should it be prepared? Who should write it? Where should it be kept? The current tide of technology e-mail is all the rage, but is it appropriate or smart to leave electronic footprints of your thoughts, suggestions and comments about employees.... out there? Learn about preventing calamity based on cyber speech.
Backpacks and Baggage …. Dispelling Myths about People with Disabilities
The major barriers to achievement by people with disabilities in our society continue to be attitudinal barriers, stereotypical thinking, and assumptions about what people can and can't do. The truth is that the range of ability of persons within any disability group is enormous. We need to get rid of our stereotypical images and view each individual as just that: "an individual". This training session will explore the "baggage" of our own "backpacks" and attempt to dump our old perception and add something new.
GINA not ADA's sister This train the trainer session about the Genetic Information Nondiscrimination Act will give you all you need to know
How to Avoid a Tiff Over Your Rif
A reduction in force is never good news. But employers who follow a policy consistently will minimize their liability and maximize employee morale in a bad situation. It's no secret that the U.S. economy has seen better days. So, employers are understandably concerned about how to conduct a reduction in force without incurring liability or irreparably damaging the morale of those who stay. This session will look at simple rules to keep in mind across the board!
Working With People Who Are Not Like Me
What's in your backpack and is any of it baggage? For today's multicultural workforce to be effective, we all need to be prepared to engage in open, cross-cultural communications. Staff should be prepared to listen and understand each other. Does unconscious bias, unspoken interactions, and ultimately fear get in the way? This will get you thinking and maybe acting in a different way with people not like you.